Or Thereabouts: Answers
Or Thereabouts: Answers
Quite a few maybes with these answers, as well as some additional 'delve deeper' questions. Can you answer them?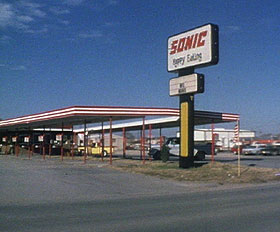 1. Clue: 3,290 branches – and plenty of space for parking
Answer: Sonic Corp is based in Oklahoma City, and this shot was taken during a run through Texas. Which town though?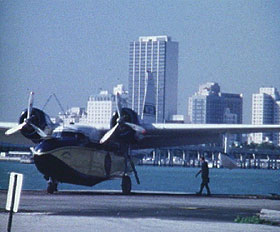 2. Clue: Flying (on) down to Rio? – halfway there by now
Answer: Miami – and halfway depends on where you start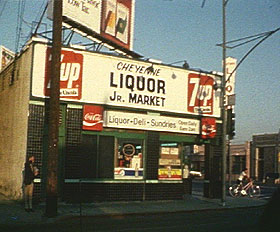 3. Clue: The gold light golden hour
Answer: Maybe – Vermont Ave, Los Angeles – or San Pedro?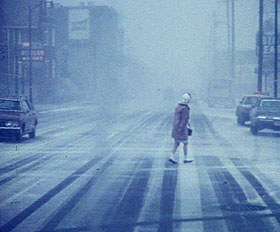 4. Clue: Vogage of discovery
Answer: Columbus, Ohio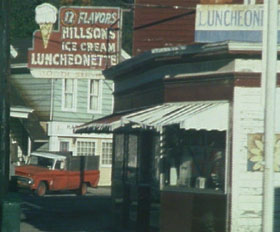 5. Clue: Jayne & Park: movies & literature
Answer: Maybe – Mansfield, Pennsylvania (or nearby)
6. Clue: This sign might be near nowhere
Answer: Maybe – nr. Tulsa, Oklahoma. Hamp Baker was Oklahoma Corporation Commissioner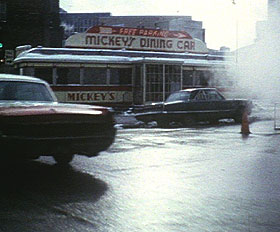 7. Clue: Letter to the Romans
Answer: Maybe – St Paul, Minnesota. Is it still there?
8. Clue: Coaling Station A
Answer: nr Coalinga, California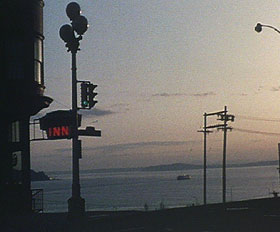 9. Clue: A view of Puget Sound
Answer: Seattle (but what's the name of the bar?)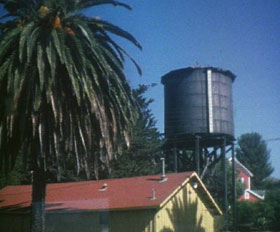 10. Clue: Just north of the very 1st Motel 6
Answer: nr Santa Barbara, California (taken from the train)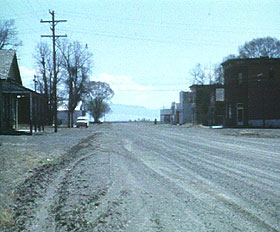 11. Clue: This state has more than most
Answer: Colorado, off Rte 17 to Alamosa (possibly). Not really a ghost town – people were living here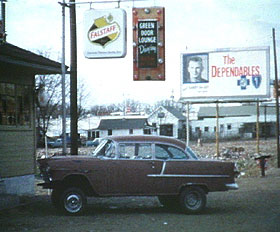 12. Clue: Ozark automobile
Answer: Maybe – nr Fayetteville, Arkansas. (How many Green Door Lounges can there be?)