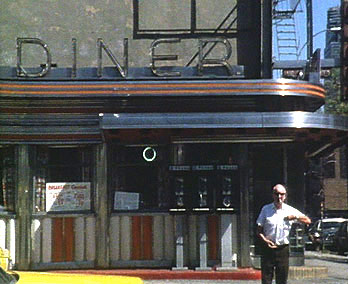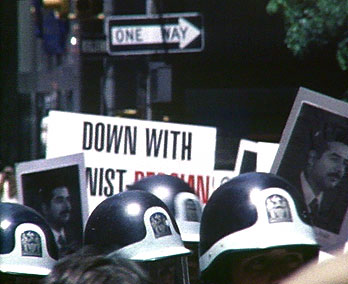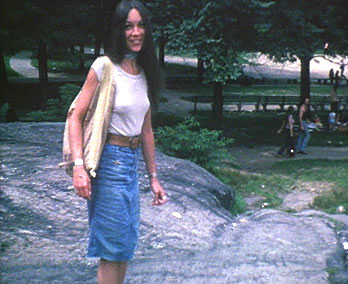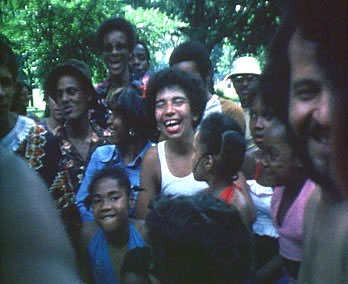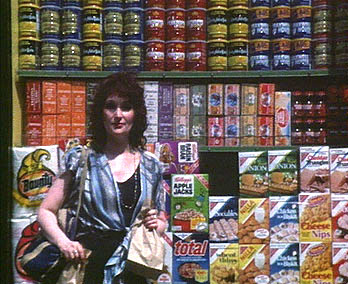 The Nov 5th date refers to the planned opening date for the Retro Road Trips web site shop. Later – much later – than all the original estimates. I veer between thinking that it's ridiculous to have taken so long – and reflecting that the original Road Dreams had a budget of £150,000, while this version has a budget of ………….. well, it simply doesn't have one. Which is not to say that the work will look financially constrained. The huge distance between 1989 and 2008 – then and now – in terms of accessibility to editing tools like Final Cut Pro has meant obsessives like myself can plough their own furrow without having to beg for money (though scrabble and scrimp are part of everyday operations).
Even at this stage there is a proviso. To open an online shop requires credit card processing facilities, and a crucial element to that procedure is a Merchant Account ID No (which is separate to the credit card processing). At this stage I've applied, and now must wait until confirmation comes through. If it shouldn't be granted that will involve a major rethink. Not everyone has a PayPal or Amazon account.
But the stock is building nicely. I verify every disc and test random samples on either an 8 year old Toshiba or a £29 CyberHome DVD player. If they'll play on those machines I have good reason to believe they will play on almost any other device. And the redesign of the DVD cover is an improvement.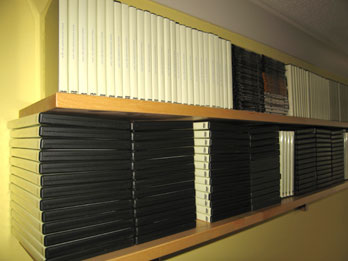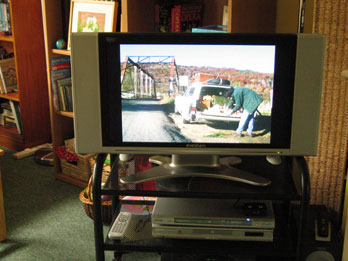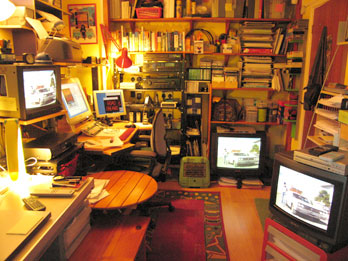 Though I've mentioned this before, I probably need to clarify that this RetroRoadTrips DVD is not a full replacement for the original Road Dreams. It's the same footage*, of course – and is cut to music in a way that past viewers of Road Dreams will recognise. It's a step on the way to Codachrome – a time of road dreams, which is planned as a feature film length DVD, incorporating my narration and other background elements. These 13 short films are intended for stand alone viewing, a visual version of an audio CD. People I show them too (and some of the films are also on the website for thumbnail viewing) seem to enjoy the experience – and most people I know have also seen Road Dreams. But I wouldn't want to set up false expectations. *The DVD also contains Plan #73, which incorporates a range of footage not seen before, from the time I was driving a 3 ton van around Europe in the '80s. There's a further 25 hours of this, on top of the 22 hrs of Road Dreams footage – but utilising that is going to have to wait until Codachrome is finished and there's sufficient funds to pay for the film to digital telecine transfer.
Thank you, by the way, to Chris Miles (Recent Comments or Comments – June and beyond posting), but I think I'm going to be able to recover financially after the shop goes live. There's a steady stream of pre-orders building up. And thanks also to Chris for the recommendation for Wim Wenders book of photographs Written in the West. My recommendation, for those of you who are interested in how America looks, is David Graham's site – www.davidgrahamphotography.com/books.html Also, to Pete (August 18th Comments Getting Closer). I think the initial run of t shirts will have to be any colour you want as long as it's white. I don't have the funds to build up a varied stock of different colours. Perhaps there can be a special order option.
For the meantime, I'm watching the post for my Merchant Account confirmation – and gathering the graphics material to use in the web site shop construction. That session is planned for October 14th-16th, when Aidan O'Rourke will come and type up HTML commands faster than most people can do QWERTY typing. We now live in a world where such technical skills are crucial – as if you didn't already know that.