I'm well aware that I haven't posted any fresh news for over six months. Some part of that has been taken up with the work (and learning curve) needed to prepare a 90 image booklet of frame grab samples to use as an aid in the presentation of 'the Road Dreams archive' to publishers and museums – a wider audience than the film diary in film form alone. As soon as I can prepare some decent pack shots, I'll hope to provide examples of how this looks.

This development has grown out of a correspondence I've had with Martin Barnes, Senior Curator of Photographs at the V&A in London. Martin has pointed out that there is a degree of convergence – the blurring of the lines between filmmaking and photography – in my work and I've since spent time following through on the observation. I'm quite intrigued by the result – there do seem to be a range of still images available in the film diary – and a take up of this approach in book or exhibition form might usefully lead to a widening of the public profile for the archive. (Including the European footage there's 101 hours of it, much of which has never seen the light of public day.) As always with a self-funded project, if it opens up the possibility of income then it goes to the top of the priority list. So I'm afraid that the completion date for
Codachrome – a time of road dreams
is as elusive as ever. One almost advantage of having devoted 41 years of my life (so far) to the project is that delays of this nature seem more like business as usual, rather than an actual set back.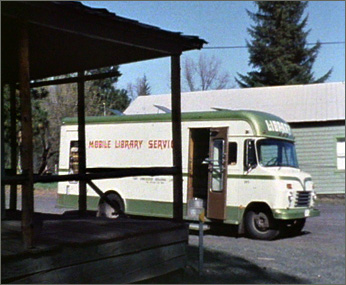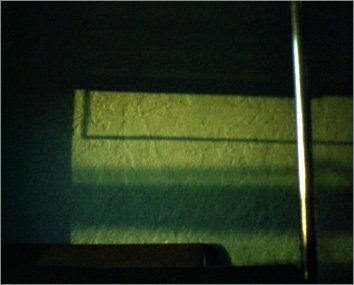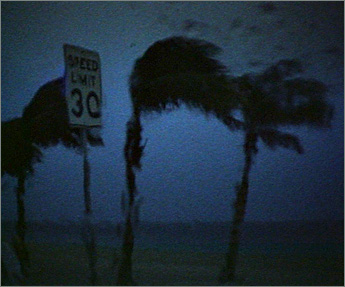 So for the moment, the main effort will have to go into the book proposal. I've included the text of Martin's letter of appraisal in this post as it does serve as a reminder that there is a special quality to the
Road Dreams
archive. For those of you who have continued to express a supportive interest over the expanding tally of years, it might help reinforce that you aren't so wide of the mark. (For any readers new to this blog, I would recommend a perusal of the
Comments Section.
There's some good writing on display.)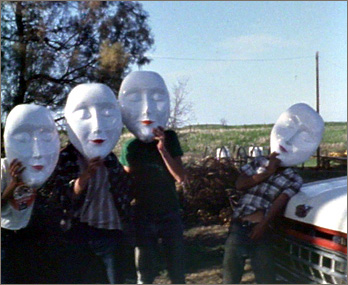 And that's it for the present, though I have to acknowledge, at 68, it sometimes feels as if this same present might well continue to stretch endlessly away across the Great Plains, past direction signs that only ever advise 'Keep On Keeping On'.
None, as yet, point to the Delectable Mountains, though a degree of optimism still rides along. It seems quite obvious that the
Road Dreams
diary is a special record of times gone by.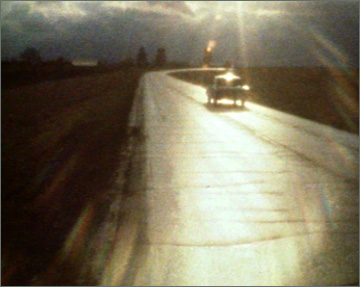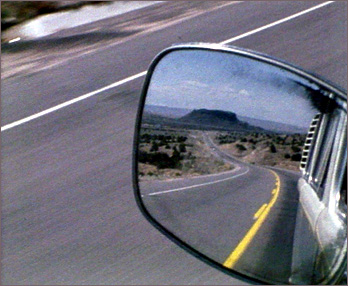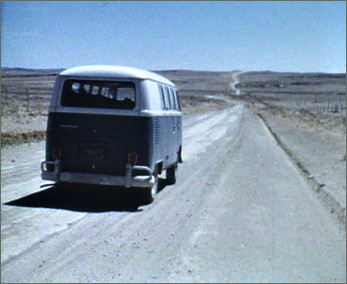 Elliott Bristow's Road Dreams: a personal recommendation
Driving across America from 1968 until 1982, Elliott Bristow captured on film some of the most poignant and uplifting imagery I have seen. His travels gave him the opportunity to live the kind of life on the road that I could only ever dream about. Much of the America that Elliott recorded has long since vanished. Luckily, his archive of Super 8 film survives, not only as a fascinating historical document but perhaps more importantly, in his original edit of highlights and recent 'frame grabs', as a creative and artistic statement of rare beauty and heartfelt vision.
I encountered Elliott's
Road Dreams
when it was first screened as a 6×30′ series on UK Channel 4 Television in 1989. The montage of imagery was set appropriately to the music of Leo Kottke, Pat Metheny and others, and interspersed with quotes from Jack Kerouac's
On The Road.
Glistening highways, trucks, railroads, red barns in expansive landscapes, gas stations, freak weather and much more all flashed by on the screen in one man's mesmerising visual diary. As well as life on the road, there were tender moments showing the individuals he got to know on the way; intimate expressions on the faces of people I had never met, but felt somehow that I knew. This montage of Americana was balanced by Elliott's own personal insights, spoken in his lilting West Country accent, in which he shows his gift of keeping good humour, distilling the essence of profound experience, and retaining enough mystery to keep us guessing.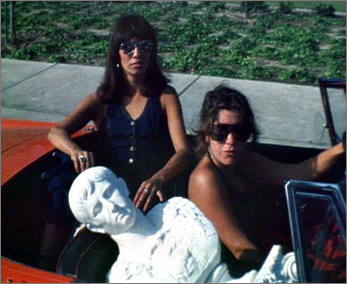 I later realised that Elliott's interpretation of American life for me prefigured the photographs of Robert Frank, Stephen Shore and William Eggleston; no doubt like many British teenagers of my generation I have been more influenced by Elliott's
Road Dreams
, and they have sunk further into my consciousness, than anything that I have subsequently come to appreciate by the recognised masters of photography in the same genre.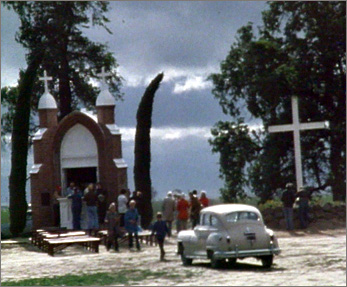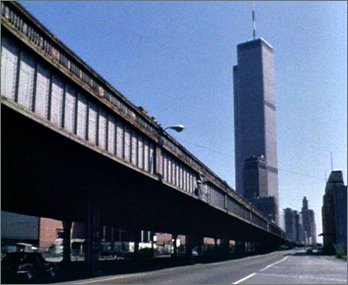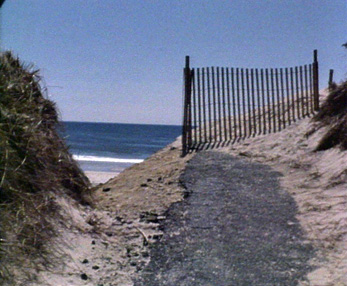 Despite the originating medium of Super 8 film, Elliott's images linger in the memory with the persistence and significance of stills: I suppose this is because his approach hovers between the aesthetics of the moving image and still photography, as a kind of 'moving still'. His work contains not exactly a sense of nostalgia, more a feeling of reverie, as if he looked through the viewfinder at the time always conscious of the poignancy these vanished days would evoke in the future. As Elliott has noted, he learned to 'look at the present as if it were a memory'.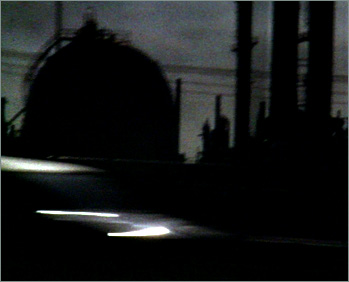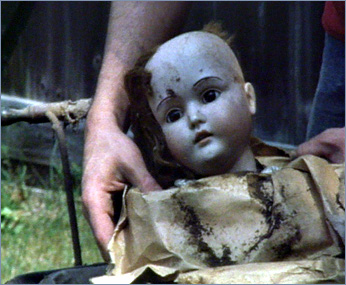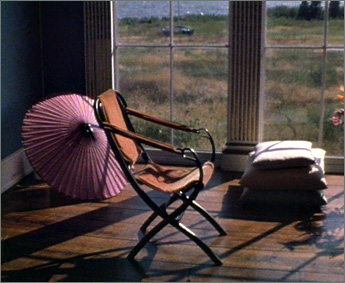 So it is with delight that I recently discovered Elliott's work via his web site. It is largely through personal enthusiasm that this note of recommendation has been written, but I could not resist making the links between my professinal position and my private interest when inviting Elliott to come to the Victoria & Albert Museum in London to give a talk about his work and to show screenings of it at
Flash Friday Late
, an evening programme of events dedicated to photography on May 29th 2009.
Meeting him then has encouraged me to endorse his efforts to make his important archive accessible in book form as a series of evocative and well chosen 'frame grabs'. The quality of still images enlarged from Super 8 film will of course never rival that made from large format or more conventional still film. However, the correct treatment of design and layout could highlight and enhance the ephemeral nature of this epistolary set of film strips, embracing the graininess and nostalgic colour of Kodachrome. And there are other possibilities to promote his work, both as live screenings, printed and exhibited frame grabs, and perhaps a book/DVD package.
I envisage that there is a significant market for such a publishing venture of Elliott's work, as it bridges an audience for film, photography and social history. It would appeal also to anyone who is open to benefit from his enriching and life-affirming sensibility.
Martin Barnes, Senior Curator of Photographs
Victoria and Albert Museum, London
August 4th 2009