Reviews
These reviews are from 1989 and refer to the television series Road Dreams. As I've been showing the film in various guises from 1969 to the present (using the same diary source for all versions), I feel that the reviews are as relevant to the overall diary as they were to the series. Plus some interesting observations get made.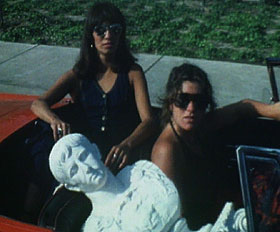 Elliott Bristow's 14 years on the road in America began as a two week holiday in 1968. This is the first of six programmes, edited from 75 hours of Super 8 film, and it gives 30 minutes of pure delight. Bristow manages to convey the sensations you hoped to gain from watching those other late night documentaries which turned out to be merely pretentious, self-indulgent and self-consciously "poetic". Here is both the immediacy of the experience and the quality of the nostalgia is has left behind, adding up to the private history of a society whose public face is familiar from newsreels and movies. The commentary supplies a rudimentary framework, leaving the images to speak for themselves. It is backed by music and the occasional readings from Kerouac and Thomas Wolfe. People, places, and the impulse to record them, remain unidentified, yet specific, tenderly observed memories.
Robin Buss
The Independent On Sunday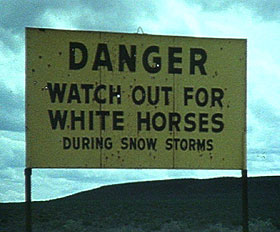 …..funny, surreal and thoroughly addictive
John Tague
TV Guide
This is the real-life America before the film directors get their hands on it. A brilliantly haphazard album
James Hughes-Onslow
Evening Standard
The laid-back, highly watchable travelogue of a man who went to the States for a fortnight's holiday in 1968, and just kept right on driving through the Seventies
Jeremy Novick
The Independent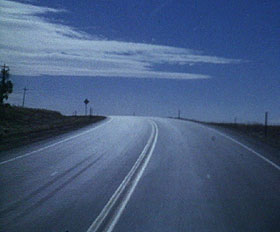 Elliott Bristow's splendidly evocative Super 8 film tour of the United States: the Rhode Island summer shots awake memories of Jazz on a Summer's Day
Geoffrey Phillips
Evening Standard
Elliott Bristow snaps the backyard, side road view of America that we tourists only dream of – the next best thing to being there
Jeffery Taylor
The Mail-on-Sunday
Quite unlike anything that's been on TV before
TV Guide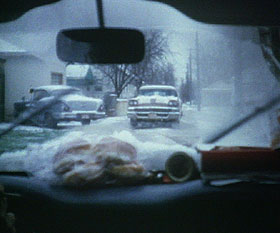 Something about America makes people want to drive all over it. Perhaps it's because gasoline and hamburgers are so cheap. Perhaps it's to go in search of the perfect radio station.
In Elliott Bristow's case, circumstances conspired to make him do it. He arrived in New York the day after Martin Luther King's assassination in 1968, and didn't return to England for fourteen years. He was greatly assissted by a mugger who shoved a gun in the back of his neck and demanded to know the best places to visit on a holiday in England.
When the mugger was arrested, Bristow was a material witness and the case didn't come to court for a year. After twelve months in New York he felt compelled to see the rest of America.
This was the late sixties, when America exerted a dream-like hold over anybody who loved rock music, or movies, or marijuana. Bristow couldn't have scripted it better if he tried. He landed a job touring the colleges of America, promoting a programme called Groove Tube for 'underground' Channel One television. He received a handy salary and all expenses. And everywhere he went he took his trusty Super 8 film camera.
His series of six half-hour films, 'Road Dreams', has been assembled from the 75 hours of footage he amassed during his travelling years. Through its randomness and its fleeting images it achieves a quality of experience remembered in flashes, out of sequence, maybe triggered by a chance meeting or a casual remark.
Overlaid on Bristow's shots of desert sunsets, trains rattling over viaducts above waterfalls, Florida palm trees or steeplejacks scaling clapboard New England churches, are readings from Kerouac and Thomas Wolfe, plus some suitably atmospheric music (at last somebody's found the perfect use for Leo Kottke's many tongued guitar).
It might have been unutterably pretentious, but Bristow wisely keeps facts and explanations to a minimum, so you find yourself constructing your own explanations about places and dates, or how Bristow met so many friendly girls. This could become a cult classic.
Adam Sweeting
The Guardian