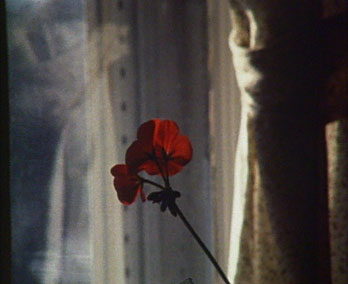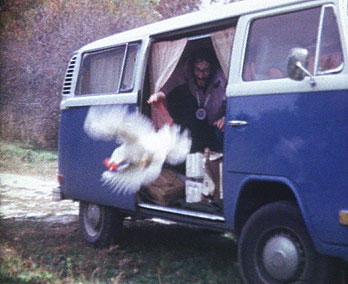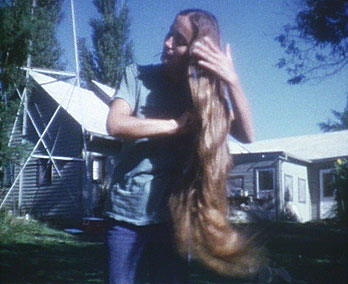 Whether November 5th does mark the 'end of the beginning' remains to be seen – but finally getting the 1st stage completed does represent a useful point, at least. And thank you to all of you who've not given up on the effort – at least we're all growing older together.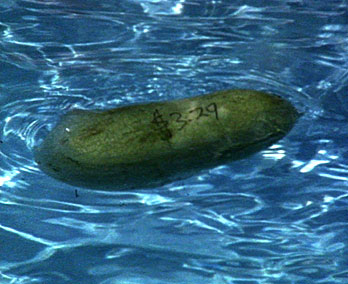 The initial response is encouraging*. What would be ideal would be a burst of orders (to start redressing my dire financial position – this has been/is one of those re-mortgage the house operations; quite a step up from the standard filmmakers' 'maxing out the credit card'), followed by a steady stream of orders that I could process with around 2 or 3 hours work a day. That's not just a wish for the easy life – the pressure is to finish Codachrome – a time of road dreams, and that will require a Big Push. Part of the pressure is that the Francis Ford Coppola production of Jack Kerouac's On The Road (directed by Walter Salles, who made The Motor Cycle Diaries) is due to begin shooting in the Spring of 2009. I would dearly like to have Codachrome ready when On The Road is released. There are quite a few points of common reference, though the most obvious connection is the one that many of you have experienced for yourself – the lure of 'the road'.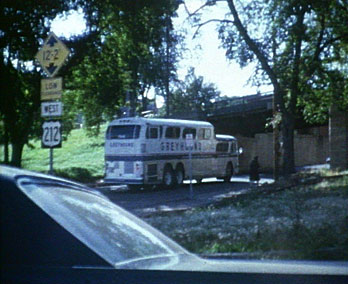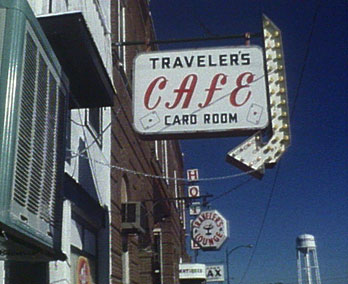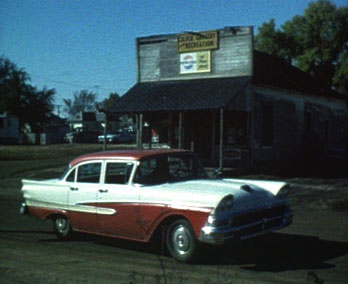 So do please go out and stir up some interest – button hole people at bus stops, or by the water cooler, or wherever you care to adopt a suitably wild eyed fervour (while not forgetting to wear your Road Dreams buttons at all times – plus I hope to have the t shirts available within a couple of weeks). When Codachrome is ready there will be a launch party (in Bristol) to which you will all be invited, assuming that you aren't serving a lengthy jail sentence for public order offences.
Thanks again
Elliott

* I'm aiming to have the turnaround between order placed and going to the Post Office at next day timetable result. However, processing and packaging each item is quite a time consuming operation and there is a rush of orders, so if your delivery is a little longer please be aware that I haven't decamped to the South of France with the loot. I am working flat out.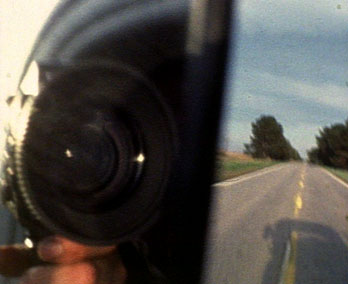 By: Jonathan on October 1st, 2008
at 1:34 am
Wonderful! Looking forward to tie-dyeing my road dreams t-shirts.


By: Big Al on November 1st, 2008
at 8:04 pm
Wonderful stuff – for years I thought I would never see the utterly fascinating genius of "Road Dreams". My late father once descibed RD's as Alastair Cooke meets "The Waltons" on "The Old Grey Whistle Test" … In a world of increasing monoculture and mediocrity; I for one, look forward to wholeheartedly supporting this seemingly Don Quixot of an enterprize!! Thank you for, yet again, sharing your dreams with 'us' Elliott


By: Annelise on November 2nd, 2008
at 2:09 pm
I watched Road Dreams when it was on C4, but it was so long ago, and I don't know anyone else who saw it, that I sometimes think I must have imagined it.
I'm really excited to discover that you are working on this, and very much looking forward to it.
Thanks!


By: John on November 4th, 2008
at 3:20 am
Elliot,we wish all the very best of everything to you,your family and friends.Good luck, enjoy tomorrow and beyond and heartfelt thanks from us all


By: Tim Evans on November 6th, 2008
at 10:05 am
Hi Elliott. I've just placed my order for your DVD as a Christmas present for my wife. She has been banging on about how wonderful your series of short travelogues was on Channel 4 back in distant memory…and before the years of Big Brother. Maybe this will keep her quiet until I get her the accompanying T-shirt. Who knows? Maybe I'll have a look myself – it does look worth a watch


By: David Kelly on November 6th, 2008
Hi Elliot. Just placed my order for the DVD and soundtrack combo and I can't wait for them to arrive!
Can it really be 19 years since Road Dreams was on Ch4? Seems incredible how time flies past, but the memory of how good the series was lingers on. Just listening to some of the sound clips from the CD gave me goose bumps and a huge smile – Dinosaur Gas for example!
I had video recorded them back in '89 but the tapes just didn't survive so I can't wait to be reacquainted with those amazing images and music. Pure gold.


By email
Elliott! I got the email, and, as promised all those moons ago, bought straightaways – dvd and cd with the discount.
So. thank you very much for all of the hardwork..I expect to be telling my mother-in-law that I have a t-shirt earmarked for Christmas, too!
Cheers, my friend.
Kev.


By email
Hello Elliott,
My spirits were lifted this morning by your email announcing the availability of Retro Road Trips, and an order for the DVD has been duly placed. The clips on the web site are tantalizing and I can't wait to immerse myself in the real thing. I should explain that I am, if you haven't already guessed, a fan of Road Dreams. That series lodged itself in my brain by stealth and it seems likely to remain there evermore. All the elements fused so wonderfully; the film, the music, Mark Murphy's brilliant interpretation of On the Road, and of course your own beguiling narration. I did a fair bit of travelling around the US myself in the eighties and, although I'm sure much had changed, the experience instilled in me a strong affinity for that country and its people.
I'm looking forward to Codachrome (nice title), but to be honest the holy grail for me would be the six Road Dreams episodes from the C4 series on DVD with the original music and speech. Is that ever likely to be available? Actually, I do have some of the episodes on VHS, but needless to say the quality has deteriorated considerably.
I was interested in the reference by one of your commenters to Wim Wenders and his book, Written in the West. I have the book and it is fascinating. Wenders is one of my favourite film makers – right up there with Bristow! 😉
Please excuse me for rambling on. I just wanted to offer my thanks and congratulations on your achievement. Long may the journey continue.
Best wishes,
Steve Lomas


By email
Elliott – It was so great to see those images again and so clearly. I've ordered the DVD and CD as the videos lifted from the original broadcasts are showing their age – but still good nontheless. The cassette you so kindly sent me all those years ago of the soundtrack was unfortunatly chewed up by a car player many moons ago – no doubt jealous it was (probably) confined to the A38 and not the Pacific Coast Highway! I look forwad to seeing the DVDs of what was in my humble opinion one of the best things ever to appear on TV.
Yours – Best Wishes – Mike.


By email
Hi Elliot, Have received my DVD this morning (two free badges too, eh?), will be watching it at first opportunity. Thanks for a prompt delivery of such a looked-forward to item! I guess I'll have to be patient and wait for the 'Codachrome – a time of road dreams' production but will console myself with a T-Shirt when available. I don't know to what extent your stock is flying off the shelves but I sincerely hope you sell a million copies of all your DVDs because what you have is something really special.
Regards,
Chris Cooper